Book
118 x 150 mm
84 pages
Edition of 70+5AP (numbered)
2018
I'm really happy with how the book turned out. It looks and feels pretty. It has 84 pages and contains 53.260 characters (incl. spaces). There's 25 images spread out over six chapters (which have names of varying length). The whole thing is titled after a line from a Frank O'Hara poem that I really like (it goes on: and now, for a change, they are!). There's footnotes and page numbers and even a topic (optimism. Sort of). The text is written in English and the book is covered in a beautiful sleeve, designed by Maria (I think). It (the sleeve) contains a very flattering text (in German) about… uhm… me, written by the whole RUINE gang. Every issue is numbered and since there wasn't a ton of money (why is there never an actual ton of money?), we only printed an edition of 70.
To buy the book contact Ruine München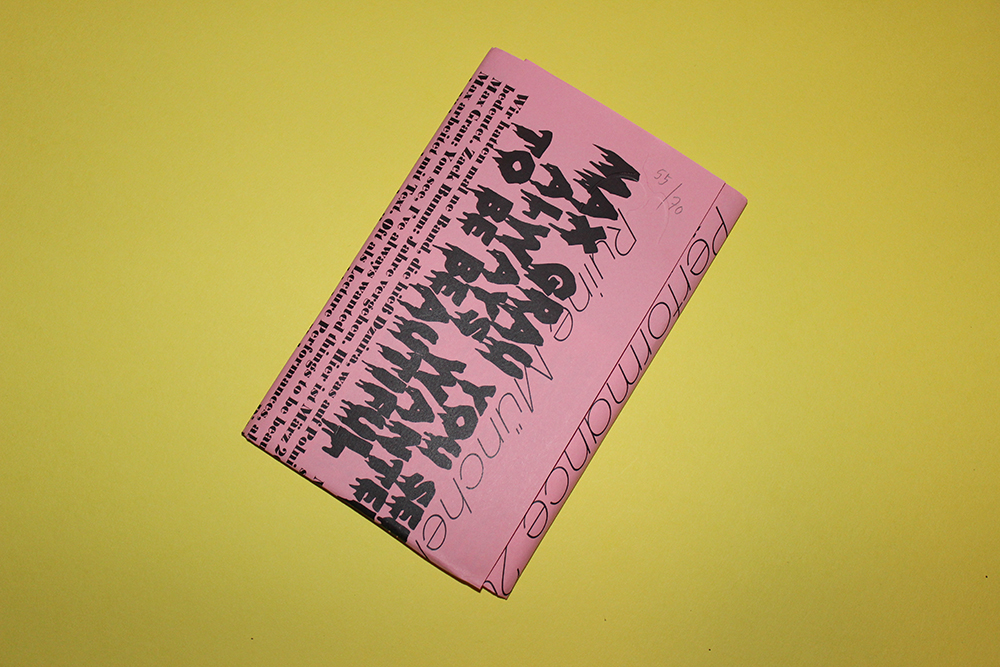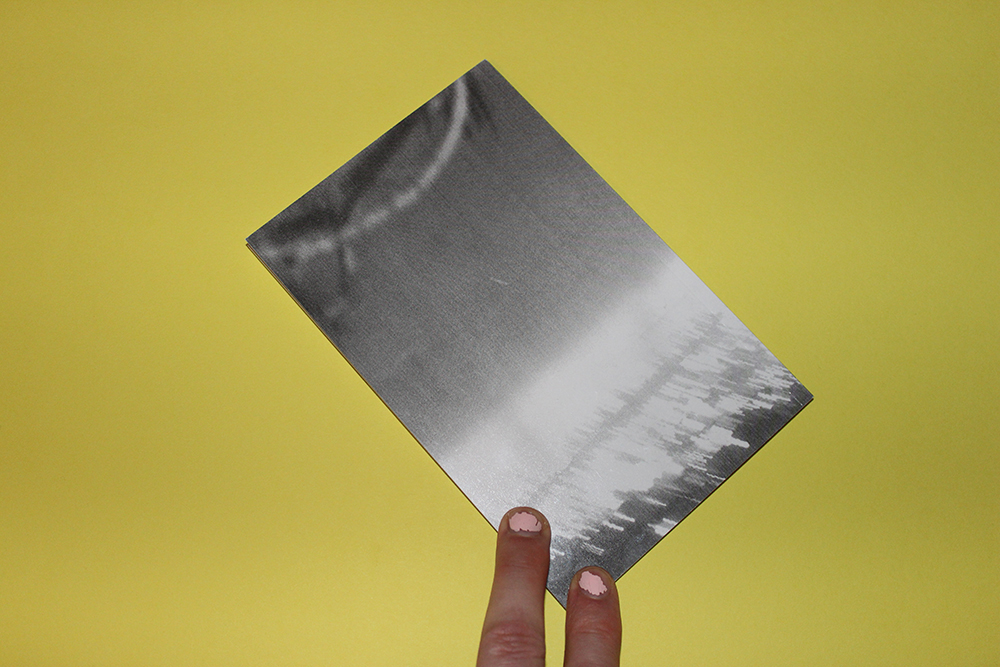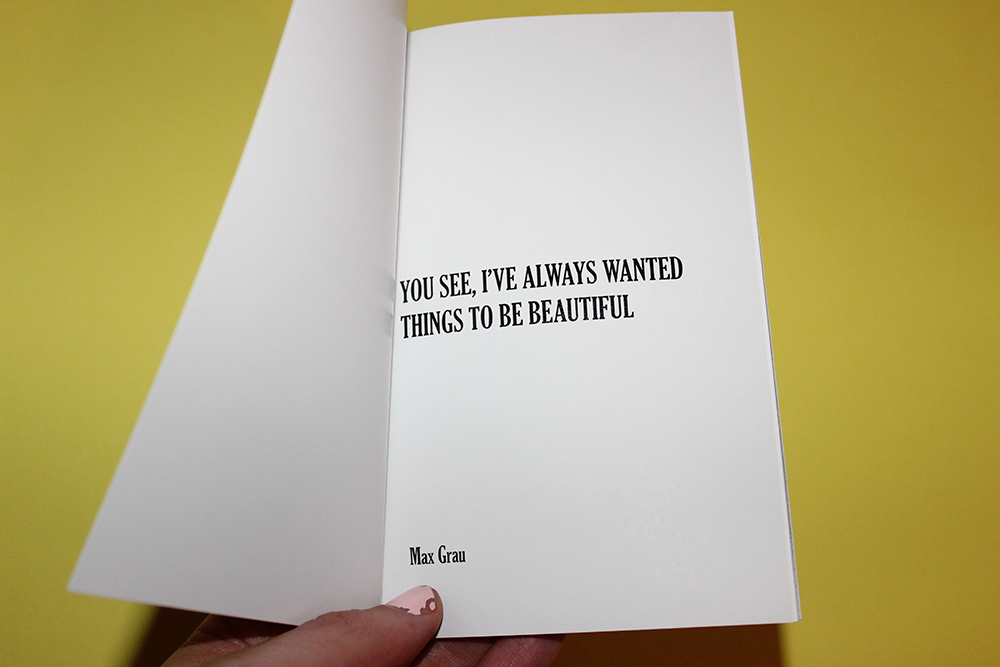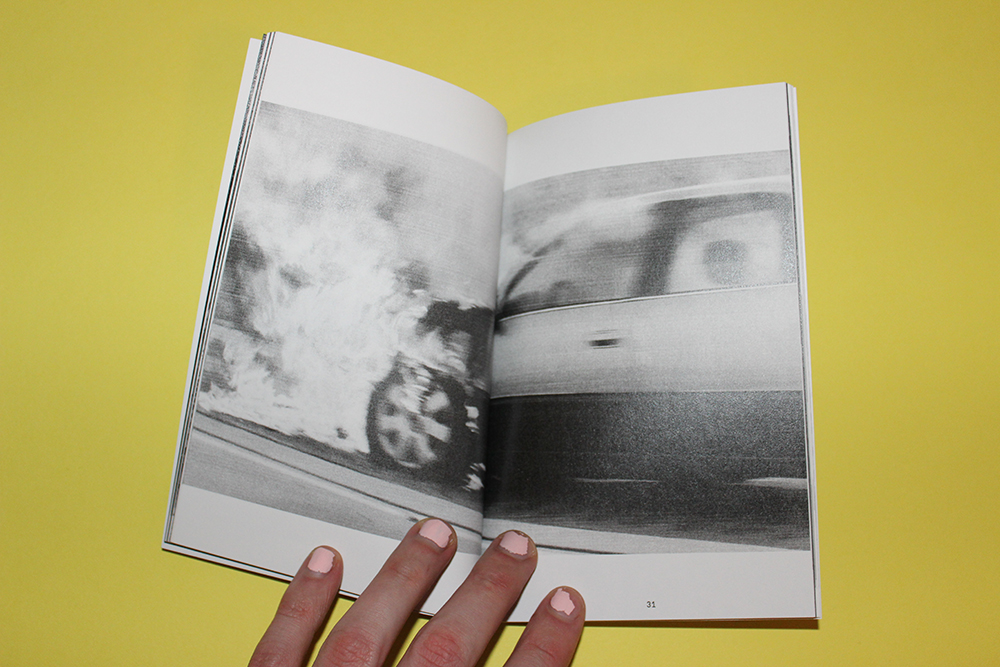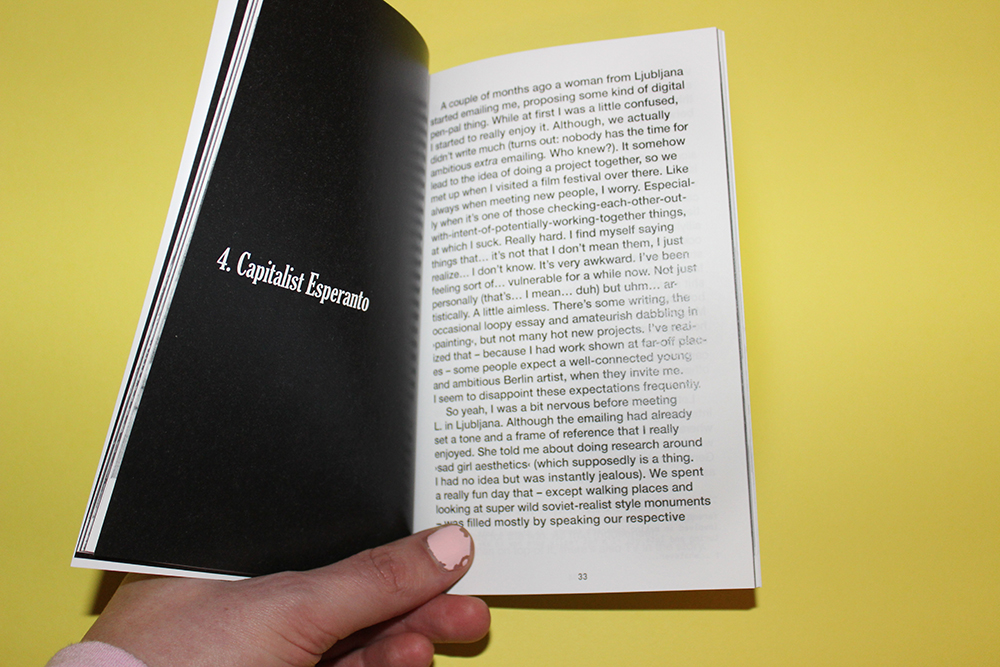 _______________________
For the night of the release at Florida_13, I prepared a new performance. I read some excerpts from the book and some older texts but mostly entries from my diary, written while working on ›You See […]‹. There were videos from recent trips to Bucharest, LA and Ljubljana, some images of things that mean a lot to me and weirdly manipulated pop-songs and balloons and also I… moved. Awkwardly. At some point I had to sit down because the excitement and nervousness had gotten to me. Without ever announcing it, in my mind the performance was called ›Rock Forever 21 but just turned 30‹.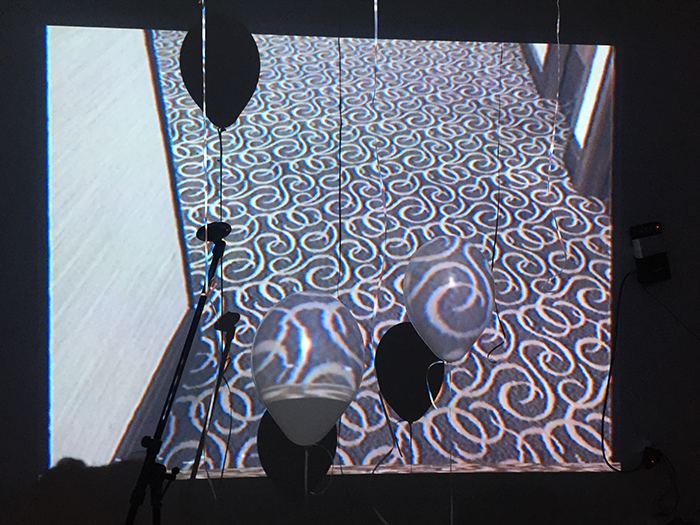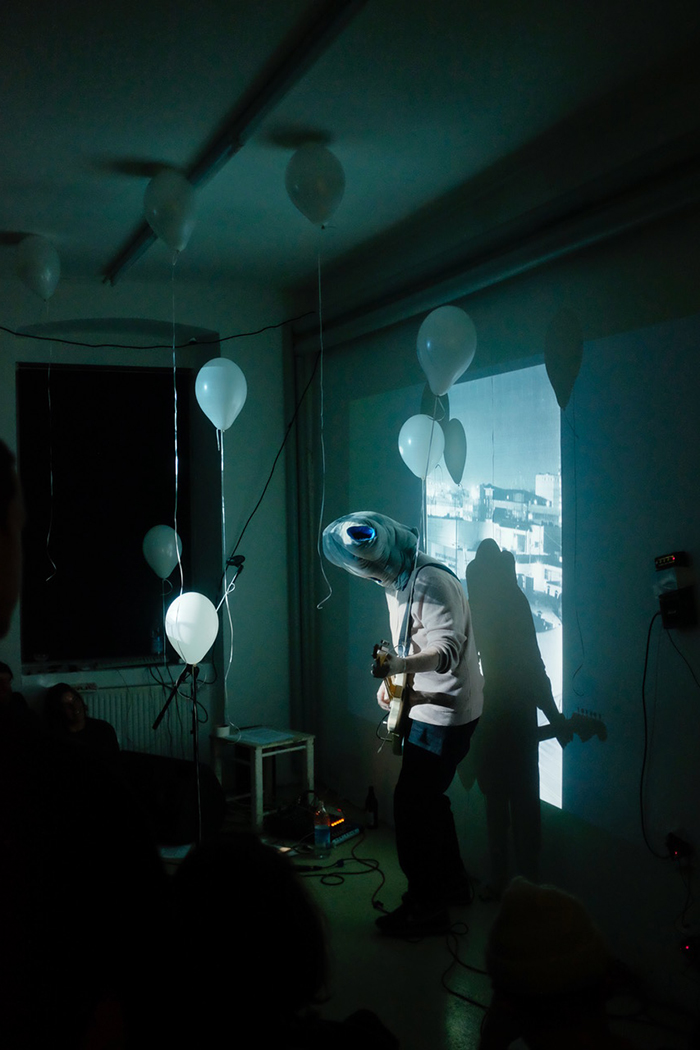 photos by Maria VMier and Jörg Koopmann
---